UPCOMING EVENTS
VGrid Tennis Fest - Sunday, September 27, 2015 at 1:00 p.m

Join the world's best doubles team of all time, Olympic Gold Medalist, US Open, Wimbledon, French and Australian Open Champions, Bob & Mike Bryan on Sunday, September 27, along with #1 US singles player John Isner and #2 US singles player Sam Querrey for a world class tennis exhibition while you enjoy tasty food and delicious wine tastings throughout the afternoon. The day finishes with a concert from the Bryan Bros Band featuring special musical guests joining the band. All proceeds benefit the Bryan Brothers Foundation.
Ticket Information
Tickets and reserved tables can be purchased through www.bbtennisfest.com
General Admission: $100
General admission tickets allow you to enjoy the afternoon of tennis exhibitions, wine and food tastings featuring some of the areas finest wineries and restaurants as well as a concert with the Bryan Brothers Band and other guest artists. Seating is space available in the general seating area.
Reserved Tables: $700
Enjoy the tennis, food and wine tasting with your guests while comfortably sitting at your own reserved table. Each table sits four people and are located throughout the stadium. You may specifically buy your table location throughout the stadium. Tables sell out quickly every year, so please buy your table before they sell out. CLICK HERE to buy your own reserved table.
Sponsorships
Sponsorships are available for those wishing to experience the ultimate afternoon. Sponsors will enjoy an afternoon entertaining their guests with access to the exclusive VIP Sponsors Clubhouse that features a hosted premium bar and food stations with their own VIP table. Please CLICK HERE to see the levels of sponsorships available.
PAST EVENTS
2013 VGrid Tennis Fest
Andy Roddick Supports Bryan Bros. Foundation
Olympic Gold Medalist, US Open, Wimbledon, French and Australian Open Champions, Bob & Mike Bryan on Friday, September 27, along with other top tennis pros including former world #1 and US Open Champ Andy Roddick at the beautiful Spanish Hills Country Club participated in a one of a kind All Star Tennis Festival with a Pro-Am Doubles Tournament, wine & food tasting, music, and a live performance by the Bryan Brother's Band. All proceeds benefited the Bryan Brother's Foundation.
9.28.12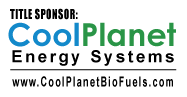 The Cool Planet Tennis Fest benefiting the Bryan Brothers Foundation at the Spanish Hills Country Club in Camarillo, CA was a huge success. Check out the great photos from the event!